Our Value themes – Ann Edwards Church of England Primary School
At Ann Edwards Church of England Primary School, our aim and purpose is summed up in our schools vision statement :- 'Learning and achieving in a caring environment '. We are a caring and happy school that encourages everyone, both children and staff, to give their best.
Our vision for Ann Edwards C of E Primary School is based on a foundation of Christian values and principles which include respect, honesty, compassion, responsibility, courage, co-operation, and perseverance. They form the basis of the spiritual, social, intellectual, emotional and moral development of our children. These values are addressed through specific lessons, assemblies and collective acts of worship, but we also embed these ideals throughout the whole curriculum. We encourage the whole school community to take greater responsibility for their own behaviour, actions and learning. As adults, we lead by example and demonstrate to the children that we care for them, have a positive perception of them, understand their feelings and listen to their views. We strive to create a positive climate for all within the school, where everyone is valued and respected and where disrespectful attitudes and actions are challenged should they arise. It is important, as the children grow up, that they learn to choose, develop and deepen their own positive values and consider the implications of their choices in relation to themselves, the communities of which they are a part, and society at large.
We have twelve main themes which form the basis of our 'Values' work in school. They are:
| | | |
| --- | --- | --- |
| Term | Year A 2018-19 | Year B 2019-20 |
| 1 | Friendship | Perseverance |
| 2 | Generosity | Service |
| 3 | Compassion and Humility | Thankfulness and Creativity |
| 4 | Forgiveness | Trust and Responsibility |
| 5 | Respect and Peace | Truthfulness |
| 6 | Courage and Hope | Justice and Wisdom |
These values are presented one for each of the six terms. We work on a two year cycle. Links between the values are referred to at all times, as and when appropriate. This helps the children to realise that values are connected to each other and also to recognise how those links can be made. Whatever the theme, the whole school community should be encouraged to see these values in the light of the way they behave and the decisions they make.
Value Of The Term
Generosity
Generosity is the virtue of being unattached to material possessions, often symbolized by the giving of gifts. Generosity is regarded as a virtue by various world religions, and is often celebrated in cultural and religious ceremonies.
Children's Books on the theme of Generosity
The Giving Tree Shel Silverstein
Boxes for Katje Candace Flemming
Always Room For One More Nonny Hogrogian
Activities suggestions
https://www.kidsofintegrity.com/lessons/generosity/hands-options
https://www.trueaimeducation.com/values-for-children-generosity/
Bible Stories Linked to Our Value of Generosity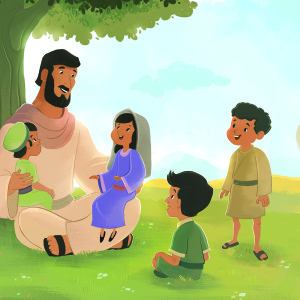 The Old Testament Bible story called 'A Room for Elisha' reveals how God cared for the needs of His servant Elisha through a Shunammite couple, and how Elisha showed his gratitude for the generosity they extended to him.
Our Generosity to others has been show through the following charity donations
Harvest Food Bank 246.6 Kg donated

Red White and Blue Day £230.3 donated

Children In Need A Date for Your Diary Friday 16th  November 
Collective Worship Rev McKenzie
Our thanks to Rev McKenzie for introducing our value through Collective Worship